Pencil Drawing: The Get Out of Hell Free Card
This doodle was inspired by something in my history class in freshman year.. I don't know why I thought of it, but it goes like this:
We were talking about the times right around the Protestant Reformation, and some of the reasons Luther cited for splitting. One of them was a special grant the Pope would give people who
paid
him - I think the word is "indulgences," but I don't know for sure - and I thought, "Hey, that's just like Monopoly, with it's Get Out of Jail Free card!" (I almost wrote "Get Out of Jail Tail Free!" ::blushes::). So I came up with the idea of the "Get Out of
Hell
Free Card" - and actually had the guts to comment on it!
Now - years later - I've actually drawn it.
Here, for your viewing enjoyment, I present the "Get Out of Hell Free Card."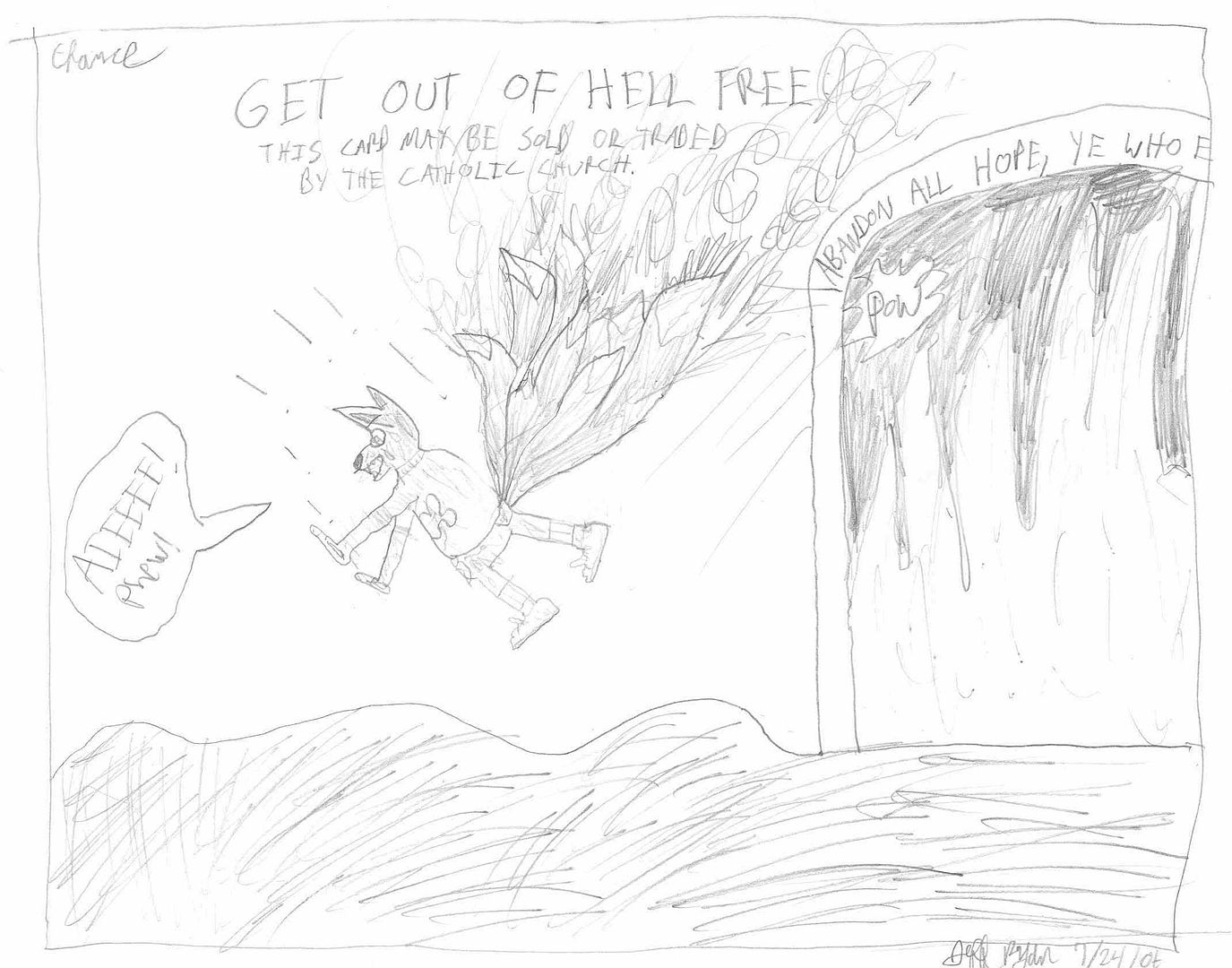 (
Click here for full-size image
)