Ink Drawing: "Never Forget the True Meaning of Christmas"


I don't know exactly why I was inspired to draw this - my guess is, it may have something to do with a Fox News slogan: "The War on Christmas."

Just as important as the meaning - if not

more

so - is the Spirit of Christmas. The world needs goodwill; we may not be able to fix everything, but we can try to help those around us.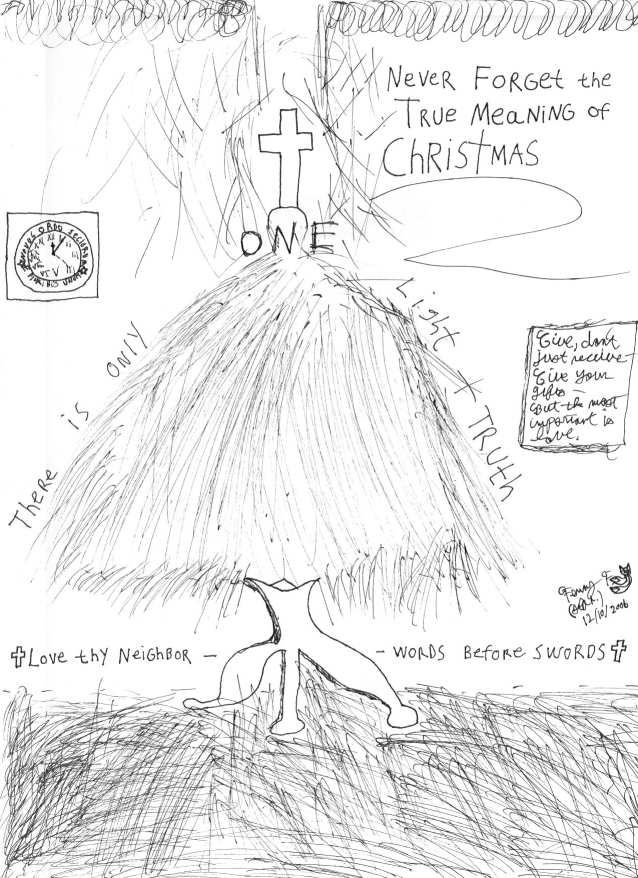 Click the photo for the full-sized version (1275 x 1755, 451KB JPEG).
Gratis image hosting provided by Photobucket.