Charcoal Drawing: "Assault Sonique"
Drawn yesterday (the 18th of February), this piece was inspired by a car driving by with one of those "pimped-out stereos."

You've heard them - they're the stereos with very little midrange audio, and even less treble, but enough bass to penetrate all the way to the underworld.

They're owned by some poor fools that think that raw bass energy is the key to great sound quality.

When they completely destroy their cochleas, we'll see if they're right. =;o)

In any case.. I've seen where some people put a [US]$10,000 stereo like that (blech! I can think of so many other, better ways to spend $10K), in what would otherwise be a piece-of-crud, used, import car.

That's what's shown in this piece.

I like the fuzzled, smeared effect for the sound waves..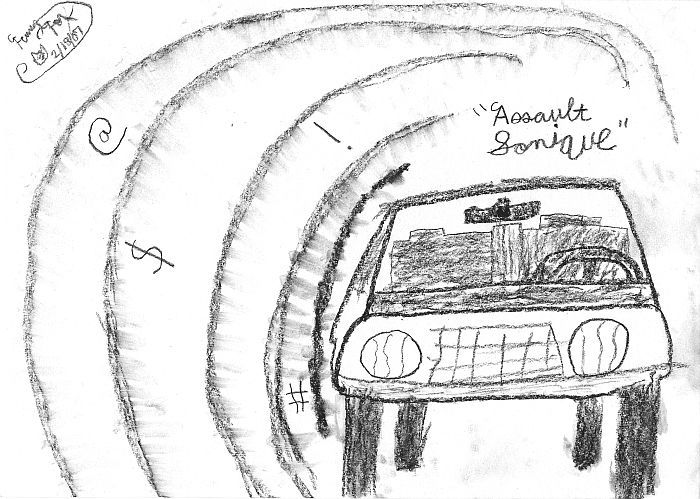 Click the above preview for the full-sized work (2208x1574, 488KB grayscale JPEG).
Gratis image hosting provided by Photobucket.