Charcoal Drawing: "The Bishiesune"
On the 17th of February, I bought a cheap starter kit of General's charcoal pencils. I tried them out - and this is the third sketch I did that day.

While it's a long way from being really good, it's definitely the best Fenny-related sketch I've done yet.

As poetry, and not drawing, has been my medium au natural for most of my life, only practice will help me express visually, ideas that are hard to get across in words.

In any case.. at the least, the nose needs work! =xoD

Also.. the gray around the edges is a scanner artifact; it was a pain in the tails to scan this, since the work is 11x14", and the scanner is a little bit bigger than 8.5x11".

The original has the words, "The Bishiesune," in cursive at the top - this has been (physically) truncated here; I decided that the work required to re-integrate it, just isn't worth it.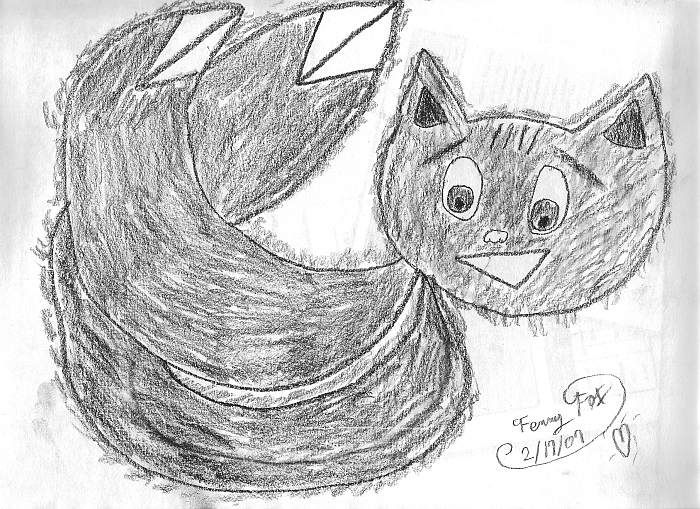 Click the above preview for the full-sized work (2232x1695, 992KB grayscale JPEG).
Gratis image hosting by Photobucket.